Individual Hair Extensions
Extensions Beverly Hills Professional I-Tip Hair Extensions
Hair extensions like detachable ponytails, weave, clip-ins, and tape-ins have given us styling flexibility for decades. They help turn thin hair thick, add volume to limp hair, and length for those who struggle to retain long locks. However, all these hair extensions either use heat or glue for the application. These methods of applying hair extension can damage your hair. However, I-tip hair extensions can come to your rescue. I-tips are not new as high-end salons have been offering the service for years, but with Extensions Beverly Hills aka Madeleine Johnson, you get this service at an affordable price.
Why Choose Extensions Beverley Hills for I-Tip Hair Extensions Installation?
Extensions Beverley Hills aka Madeleine Johnson is a trusted name in providing professional hair extension services. Having trained under celebrity extension artist, Violet Teriti, I have gained the expertise to perform I-tip and various other extensions application as well as the art of mix and match colors to compliment the client's hair and style. I specialize in I-tip which is a micro bead hair extension type.
I-tips are individual hair extensions which are a piece of keratin holding together strands of hair. These hair extensions are also known as shoelace tip, flash point, or cold fusion. I-tip hair extension is applied strand by strand without using heat or glue for maximum versatility and movement. I-tip hair extensions and your hair strands are threading into the lopping tool and then attached by clamping the bead to your hair. I use high-quality copper beads with protective silicon lining as they are gentle on the hair. I-tips are a great way to add length and fullness to the hair with a low risk of damage. The best part you can style them just like your natural hair.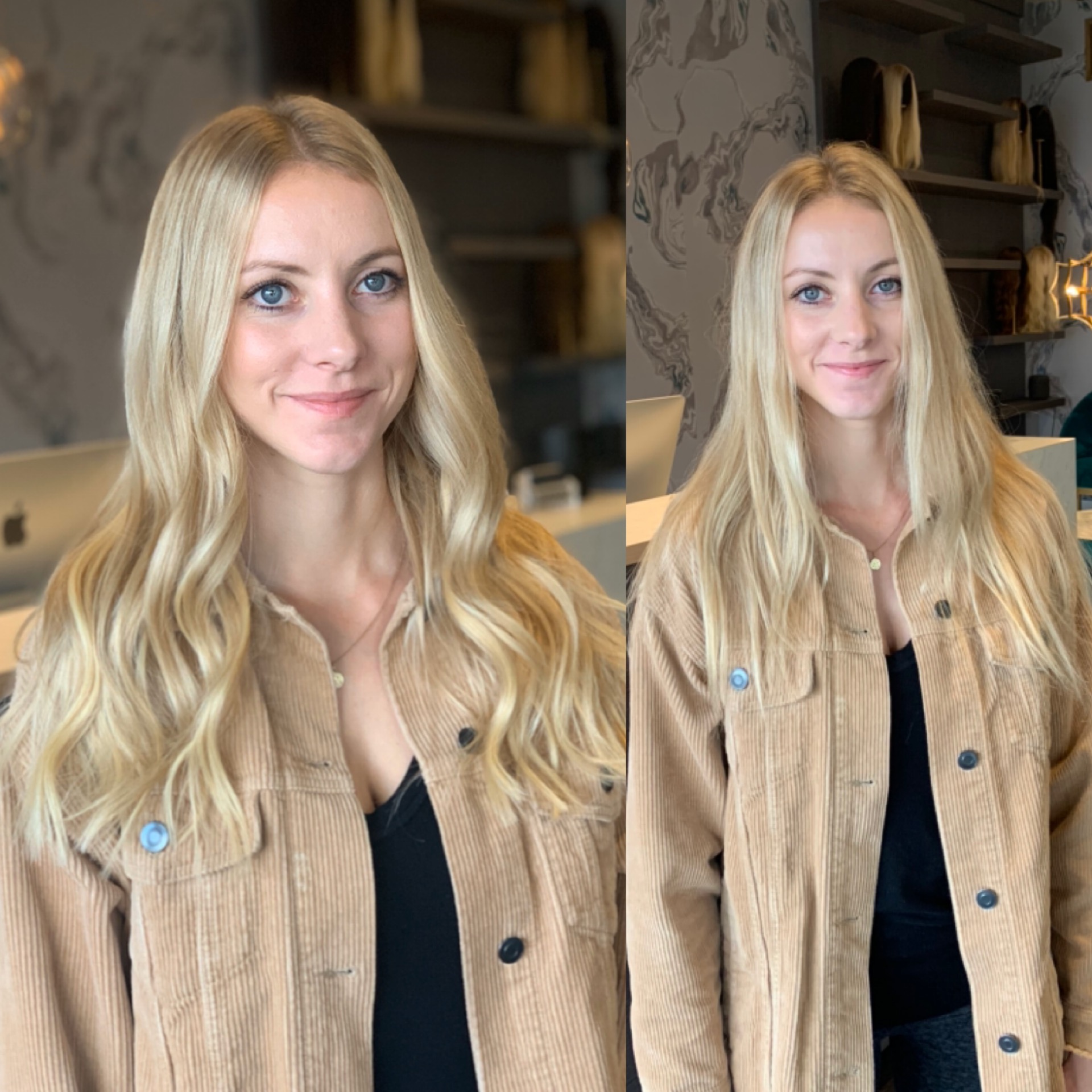 Get the Best I-Tip Extensions Application Today
You can rely on Extensions Beverly Hills for the best I-tip hair extension application offered at an affordable price. These hair extensions are semi-permanent and last up to 2-6 months with proper care and maintenance. Book your appointment now by dialing (310) 699-7726 or email me at madeleine.johnson.is@gmail.com.